We love Mexican food in our house. I am positive we could eat it breakfast, lunch, and dinner (because we have). And it's probably one of the biggest things we miss from living in Phoenix. So, of course, we've had to get our fix somehow – and I like Mississippi and all, but I've yet to find a praiseworthy taco. That's why I started making slow cooker carnitas.
One of Mr. O's taco favs was always carnitas – which just means little bits of pork. So it was imperative that this delicious shredded pork was one of the first dishes I had to recreate.
Every restaurant in Arizona would have their own take on carnitas, each with small differences in flavor. It's kind of like the South, each family has their own recipe for fried chicken. But after a little soul searching (meaning lots of food) and some Pinspiration, I developed a carnitas recipe that everyone in our casa LOVES.
Now I don't know about you, but I do not have time to watch a pot on the stove all day; not to mention the heat that brings to the entire house.
(Did I mention we live in the deep South!)
So it was necessary to make this carnitas recipe work for a slow cooker.
Y'all…whether you got 4 hours or 8 hours to "set it and forget it", this pork roast is packed with flavor. Because, I'll admit, carnitas was never one of my favorites; most of the time it was bland and lacked flavor. And if I'm going to eat, I want my belly and my taste buds to feel satisfied. Right?
Flavor is layered with each step. In the beginning, you lock in the spice rub mixture by searing the roast before placing it in the slow cooker. Reducing the pan juices at the end gives the pork a punch: it really concentrates all those flavors that build during cooking. And then you ladle that juicy goodness back on top of the shredded pork before throwing it in the oven so it all gets absorbed…..OH MAN! So good!
And the caramelization of the juices that occurs at the end of the cooking time when you broil the shredded pork. It's crispy…juicy…heaven.
100% of the time, I buy whatever pork roast is the cheapest. Lately, it's been Boston butt, but use whatever cut you find on sale at your grocery.
A 3-5 pound roast will easily cook in 8 hours on a low setting. But if you are crunched for time, absolutely crank the slow cooker up on high and cook it for just 4 hours. The pork will still be tender, juicy and shred easily.
Our family of four can put a hurtin on a 3 lb roast when we fix these carnitas. We may be miserably full, hahaha, but we can clean the plate.
I like to serve it up in white corn tortillas topped with cilantro and lime wedges.
Because…who doesn't love tacos?
And in the case that there are any leftovers, it reheats beautifully. (I'm usually the lucky one that gets that lunch.)
Get the recipe at the bottom of this post. I would love to hear how you plan to serve up these slow cooker carnitas. Drop me a line below and let me know!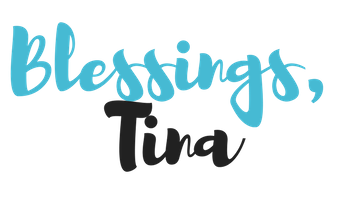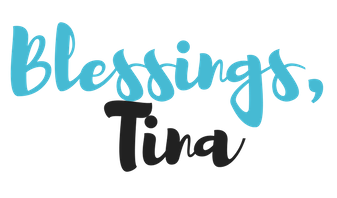 Print Recipe
slow cooker carnitas
A slow-cooker recipe that's full of flavor and perfect for any time of the year.
Ingredients
3-5

lb

pork roast

1

tbsp

ground cummin

2

tsp

chili powder

1

tsp

sea salt

1

tsp

fresh ground black pepper

1

tsp

paprika

2

tsp

dried oregano

2

dried bay leaves

2

tbsp

extra virgin olive oil

2

large

navel oranges

1

small

sweet onion

chopped

3/4

cup

chicken stock or bone broth
Optional
fresh lime wedges

fresh cilantro

chopped
Instructions
In a small bowl combine all herbs and seasonings, MINUS the bay leaves. Stir to combine. Rub mixture over pork roast to coat all sides and crevices.

Heat EVOO in a skillet. Sear roast on all sides - approximately 3-5 minutes per side.

Move roast over to slow cooker, transferring any drippings from the pan. Then add chopped onion, bay leaves, and chicken stock. Halve oranges and squeeze juice into slow cooker. Place oranges along the outsides of the roast in the pot.

Place lid on slow cooker and cook on low for 8 hours - or high for at least 4 hours.

Remove oranges - squeezing out any excess juice - and bay leaves from the slow cooker and discard.

Transfer pork roast to a foil or parchment lined, rimmed baking sheet. Carefully shred pork with forks and spread out in an even layer.

Preheat oven to 450° F.

Transfer pan juices from slow cooker to a stovetop pan. Cook mixture on med-high till sauce is reduce by about half, approximately 10 minutes.

Ladel reduced sauce over shredded pork roast. Bake for 15-20 minutes. Mixture should be bubbly.

The last 5 minutes, turn oven over to broil and cook to desired crispiness.

Remove from oven and serve on corn tortillas, topped with fresh cilantro and lime juice (optional). Enjoy!
Notes
I use a Ninja 4-in-1 cooking system which allows me to sear my meat and then simply switch the dial over to slow cook and back again for reducing the cooking juices.  But you can absolutely use a skillet on the stovetop to sear your meat before transferring it to the crock.  Just make sure you scrap any stuck on bits off the pan and put in the slow cooker with your meat.  You can also reduce your juices in a skillet or small pot on the stove at the end of slow cooking.