This healthy piña colada parfait came about by accident. It was last summer. I was finishing up lunches for the girls when I realized we had overbought pineapple. I was going to have to either use it quickly or throw it out. And I hate throwing out food! I hadn't eaten lunch yet so I started tossing together pineapple with some odds and ends in my yogurt bowl – a typical summer meal for me.
Oh My Lanta!
One bite and I was transported to a white sandy beach sipping an icy cold drink. Pure heaven! The cool tangy yogurt pairs beautifully with the sweetness of the banana and semi-tart pineapple. Coconut gives it the right about of texture and makes it feel like a vacation. While the dash of cinnamon and drizzle of honey round out the flavors and drive home the tropical feel.
Since then I try to eat as many piña colada parfaits as I can during pineapple season. I don't have to feel guilty about eating them, though. This parfait is filled will all the good things and none of the bad.
The good stuff
For example, this recipe calls for full fat plain greek yogurt. Yep…I said it…FULL FAT. If you haven't heard by now, full-fat dairy is the way to go. One of the main reasons to stick – or switch if you haven't already – with full-fat dairy is that when dairy is stripped of it's fat, producers oftentimes fill that void with not so healthy ingredients, like sugar. And messing with the natural balance of sugars in dairy can really throw our internal systems for a loop. You'll also want to stick with the full-fat Greek yogurt because of the increased number of probiotics and high protein levels. And if you still aren't sold, full-fat dairy is more satiating than its diet counterparts, therefore, you eat less and still feel full for longer.
But it's not just the yogurt that packs a dietary punch…
Bananas, while sweet, are rich in potassium which can actually help balance blood sugar levels. And if you slice up a banana that's more on the "just ripe" or green side, you are consuming more fiber and resistant starch than its speckled friend. Both attributes that are good for proper gut health. Plus, bananas are an athlete's friend; helping prevent muscle cramps and boost endurance.
If you're looking to up your immunity, pineapple is you're gal! The bromelain contained in pineapple gives it both immunity boosting power and the ability to aid inflammation suppression. It's funny that this fruit shows up in the midst of allergy season, right?😉 Pineapple also houses a number of other superpowers because of the high concentration of manganese and vitamin C.
Since we are on the subject of manganese, let's talk coconut. Coconut is extremely high in this essential mineral that helps metabolize carbohydrates and cholesterol and ensures proper liver function. And we know about coconut's MCTs; gotta keep that brain in tip-top shape!
I get it…this all seems like a lot for one recipe. I like to know what I put in my body is helping it and not harming it and you should, too.
(We've not even touched on the fact that cinnamon is loaded with antioxidants; boasts anti-inflammatory, anti-microbial, and anti-parasitic properties; and can help balance blood sugar levels. Oh, and you already know my love for local raw honey.)
When warm weather starts to roll around I find myself leaning more towards foods and meals that are cool, refreshing, and easy to throw together – especially for breakfast or lunch. And I love making parfaits for this very reason. Most people view a parfait as a little side treat for breakfast or almost like a desert. And it can be, but I like to fill my bowl with healthy fats, proteins, and fruits that will fuel me through the day and take the place of a meal. This pina colada parfait fits perfectly. Plus, it's easy to make. Try it out and let me know what you think!
If you are on Facebook or Instagram, post a pic of your tropical piña colada bowl and tag me @thebourboncactus and #TheBourbonCactusEats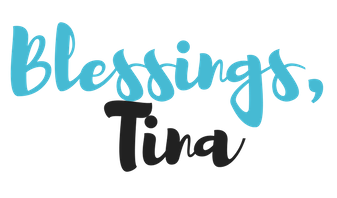 Print Recipe
Piña Colada Parfait
A healthy and refreshing parfait that will quickly become your tropical getaway at home.
Ingredients
3/4

cup

full-fat plain Greek yogurt

1/2

cup

diced fresh pineapple

1/2

small

banana

sliced

1-2

Tbsp

unsweetened coconut chips/flakes

dash

cinnamon powder

1/2 - 1

tsp

local raw honey
Instructions
Start layering ingredients in a small bowl beginning with the Greek yogurt. Next, add the diced pineapple and sliced banana. Sprinkle coconut over fruit and yogurt bowl. Finish parfait by adding a light dusting of cinnamon powder and drizzling with honey. Enjoy!
Notes
If you don't have coconut chips/flakes, you can use unsweetened shredded coconut.  Use 1-2 tablespoons to preference.
If your banana is on the green side, you may need to use 1 full teaspoon of honey to sweeten your bowl.  If you have a more ripened banana with lots of brown spots, use less honey for a not so sweet taste.