I feel like as a nation, we've become pretty numb to the true meaning of  Memorial Day.  It's not just a holiday that the kids get out of school for, or a holiday that gets us a long weekend away from work.  But, in fact, Memorial Day is a day designated to remember the fallen service men and women of our country.
Yes, it is fun to plan barbeques and get-togethers where we gather with friends and family for three days.  But are we missing the true meaning of this national holiday?
When I was young, my entire family would plan a weekend of remembrance for Memorial Day.   Aunts, uncles, cousins, grandparents, moms, dads, and kids would come together for this very special weekend where we celebrated our family that had passed.
The weekend always kicked off with Decoration Day: a day when we all came together to place flowers and flags on our family's graves.  And really, this wasn't just our family that did this.  It was a big deal in our community!  I remember the local funeral homes setting up tents and chairs throughout the cemetery for friends and families to congregate under during the hot days.
We spent that Saturday greeting our neighbors and church families as they passed by to admire all the freshly placed flower arrangements, and who would then linger to pass around story after story of our fallen heroes.
Actual Memorial Day was another big day!  The entire family packed up for a picnic at Ball Rock.  And while we took bicycles, decks of cards, and fishing poles to occupy our time while we waited for food be cooked and set up, we still always remembered why we were gathered together; to celebrate and remember our loved ones who fought and served our country.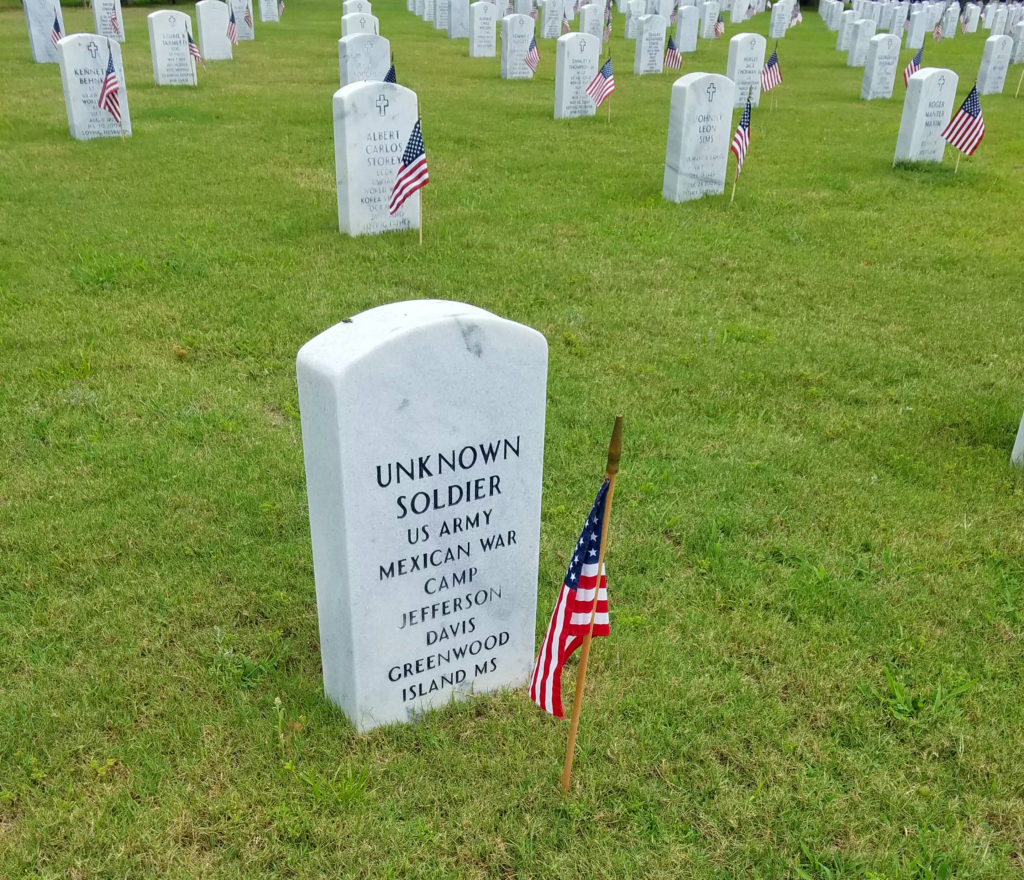 As years went on, our family saw fewer Memorial Days together.  But I still cherish each and every memory that was made on those three day weekends.
To this day, my favorite part of the holiday isn't necessarily the people bustling around like when I was a child, but to stand and stare at the headstones and footstones engraved with the names of loved ones with their ranks and time served in the armed forces.
And while Mr. O and I don't live near family anymore, we are trying to carry on these same traditions with our girls so that they may appreciate Memorial Day weekend for the special time that it is.  We want our kids to grow up knowing why we celebrate Memorial Day.
It's not just a party weekend.
It's not just a time to get together with friends and family.
It is a day and weekend to really honor and celebrate the men and women that have so valiantly fought for our country.  Honor their memory by visiting gravesites – whether you knew the person or not – and celebrate them by telling stories of times you spent together.
I admit I become overtaken by emotions each time I step foot on around a military grave.  It makes me think about my uncles who are now passed away and it makes me feel lucky to have Mr. O – who was in the service as well – by my side.  I have a responsibility to my girls, and to each and every person who has served in the US military, to teach them the importance of Memorial Day.
Yes, we plan cookouts but we also take a moment of silence to remember the fallen.
"All gave some.  Some gave all"

Gone, but never forgotten.
How do you honor our fallen service men and women in your family on Memorial Day?