We eat a lot of granola in our house.  And if you are anything like me, it makes you almost physically sick to spend upwards of $5 on a bag of the store-bought kind.
Yes, it looks yummy sitting on the grocery store shelves, but who the heck even knows what's in it!  (Any label readers out there?!)  Now, don't get me wrong, I have been totally guilty of spending way too much money on those sweet, crunchy bags of deliciousness.  But making granola at home is seriously so easy and MUCH cheaper.  Plus, I know 100% what's going into my body when I eat it.
With 75% of the family being gluten-free, oftentimes, it's even difficult to find quality granola that meets our dietary needs.  This granola is made with gluten-free, old fashioned rolled oats.  Using these traditional oats gives it a nice hearty texture.  Plus, less-processed oats are a good source of fiber.
I love using natural sweeteners, too, which you can't always find in store-bought granola.  Local raw honey and pure organic maple syrup give this granola a distinct sweetness without feeling like you are on a sugar roller coaster after you eat it.  But if you are worried, the cinnamon contained in the finished product is good at leveling blood sugar.
One of my favorite elements of this mix, though, is the sweet crunch that comes from the coconut chips.  I do use unsweetened chips, but coconut has a little natural sweetness that is a perfect pairing with the walnuts and almonds.  I found these organic chips on Amazon.
I'm telling you, there is nothing more satisfying – and mouth-watering – as a fresh batch of granola straight out of the oven; golden brown and ready for my tummy.
Make sure you let the granola cool completely before storing.  Otherwise, it will all stick together in your container.
But absolutely sneak a bite…or 10, before it's ready to store. 🙂
I didn't say that.
Don't tell the kids.
They think I wait.
Little Bear prefers to eat her granola for breakfast.
Personally, I like to top my parfaits with the crunchy stuff.
What's your favorite way to enjoy granola?
Drop me a comment and let me know!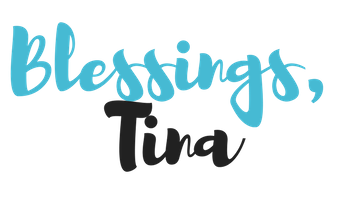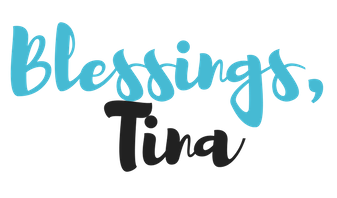 Print Recipe
Homemade Granola
This homemade granola has a perfect balance of sweetness and a whole lot of crunch. It's great as a stand-alone breakfast or as a crunchy topping on your favorite treat.
Ingredients
4

cups

old fashioned rolled oats

gluten-free

1/2

cup

raw almonds

1/2

cup

raw walnut halves

1

cup

coconut chips

toasted, unsweetened

1/4

cup

local raw honey

1/4

cup

pure maple syrup

organic

1/4

cup

coconut oil

melted

1

tsp

ground cinnamon

3/4

tsp

sea salt
Instructions
Preheat oven to 300˚ F

Roughly chop almonds and walnuts and place in a large bowl.

Add oats, coconut chips, cinnamon, and salt to nuts. Mix well.

In a small bowl combine honey, maple syrup, and melted coconut oil. Give it a good stir.

Combine wet ingredients and dry ingredients. Stir well to coat.

Pour mixture onto a parchment-lined baking sheet in a single layer. Do not overcrowd the pan. You want a single layer for even baking. If you pan is not big enough, bake the oat mixture in batches.

Bake on the middle oven rack for 20 minutes. Remove granola, lightly stir and place back in oven for an additional 10 minutes.

Remove from oven and cool completely before enjoying or storing. You can store finished product in an airtight container for several weeks. (Mine doesn't normally last that long 😉 )